Contact tracing tracks down anyone who might have been infected by a person who was recently diagnosed so those contacts can quarantine themselves and prevent further spread. Researchers say the US can't safely reopen without significant amounts of contact tracing and testing.
Here's how Visitu's visitor management software can help you keep your business open, safe, and most importantly, protect your visitors and employees in a post COVID-19 world.
Contact Tracing
Contact tracing is a critical component of safely staying open and remaining open. If someone has attended your campus and tests positive for COVID-19 coronavirus at a later date,using the Visitu system allows you to easily trace when they were in the building, along with all other visitors to the premises during that time using accurate visitor records and time-stamping in the web dashboard.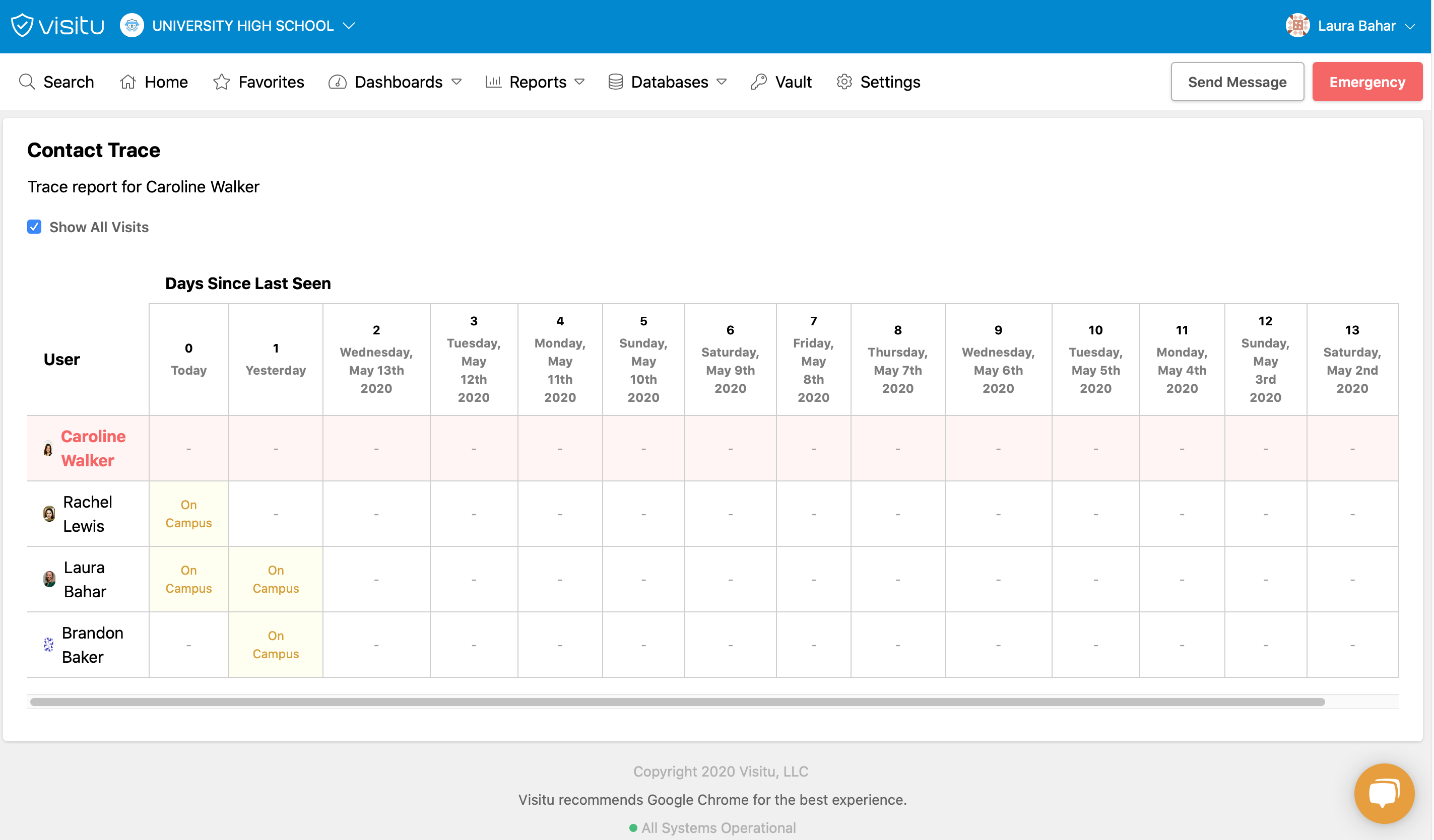 Visitor and Employee Screening
You're also able to screen your visitors prior to entry using Visitu's wellness screening/survey tool. Ask visitors, employees, contractors, and customers simple questions about their recent travel and current state of health during the check-in process. Designated personnel will be alerted if a high-risk person might be entering your campus and action can be taken per your organization's protocol.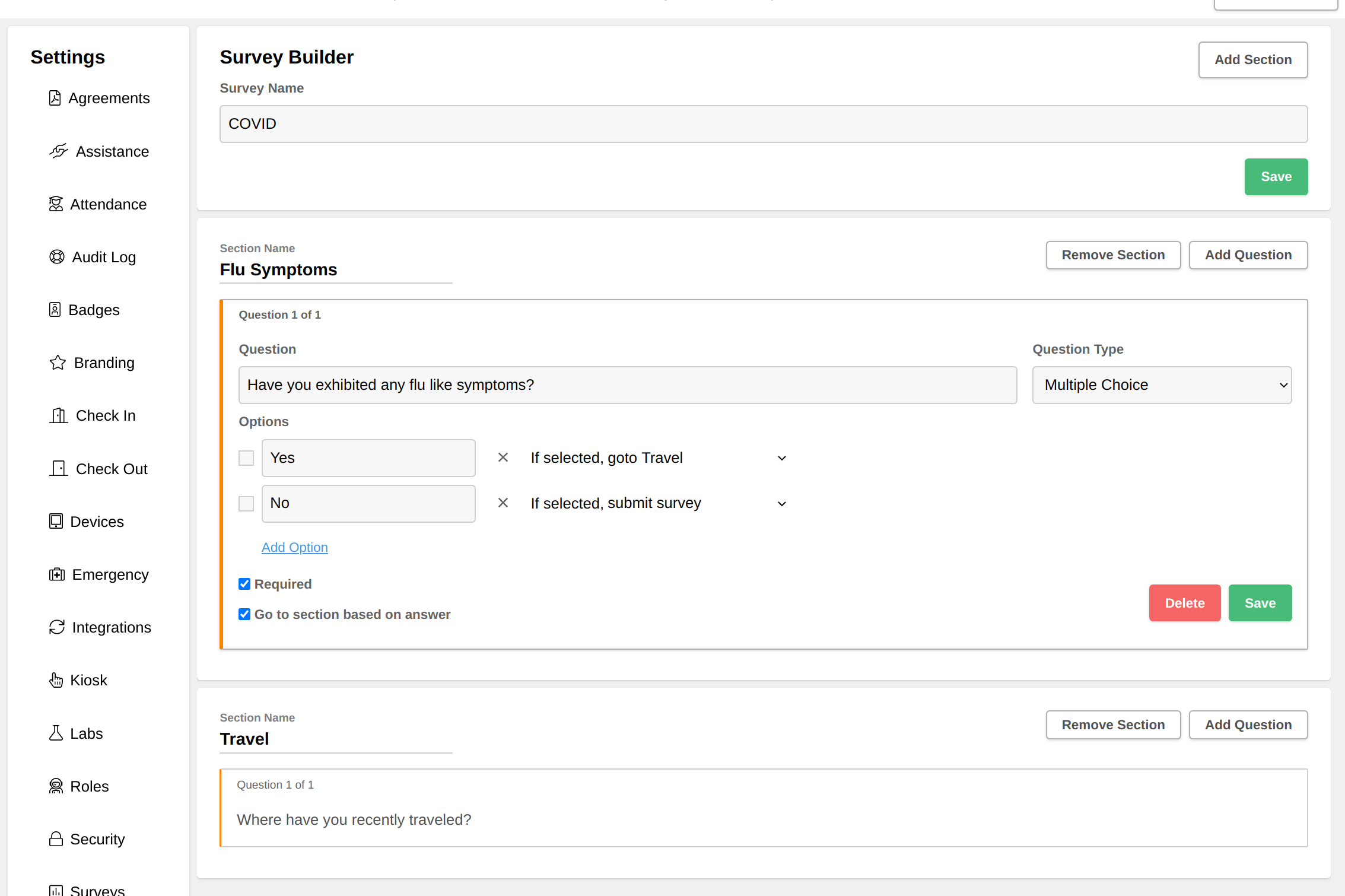 Touchless Check-In
Safe, secure, and super simple, the Visitu system allows you to set up your front desk check-in kiosk to be completely touch-free upon entrance. Visitors easily check in by facial ID or by scanning their quick badge or employee badge and finish the check-in process using the Visitu mobile app.
Questions about how Visitu can help with your workplace contact tracing, symptom screening, or contactless check-in? Speak with our helpful team today via the chat icon in the bottom right of your browser, give us a call at 813-591-4800 or schedule a demo.
-->
Tags: Safety, visitor management