Parental engagement is crucial to a student's performance and success in school. In order for a parent to be engaged, communication with the student's school is imperative. With a Student Management System in place, schools quickly and effectively communicate with parents without the time-honored paper packets. Visitu SafeCampus Software can easily save time, improve student safety, enhance parental communication, and help keep your campus secure.
With Visitu SafeCampus parents can easily:
Complete daily wellness-screening surveys

Schedule late arrivals, early dismissals, and absences

Receive notifications when students enter and leave campus

Receive notifications about Campus Emergencies
Wellness Screening with Visitu SafeCampus
Encourage parents and students to complete health and wellness screenings every day by making responding as easy as possible. Automatically send a link enabling parents and students to submit screenings with the click of a button. Send reminders to anyone who hasn't completed their health survey within a time frame you define. Based on survey answers, designated personnel will be alerted if a high-risk person might be entering your campus. This tool helps ease the mind of a parent concerned with COVID-19 by providing them with the knowledge that all students, staff, and visitors are being screened before entering the campus.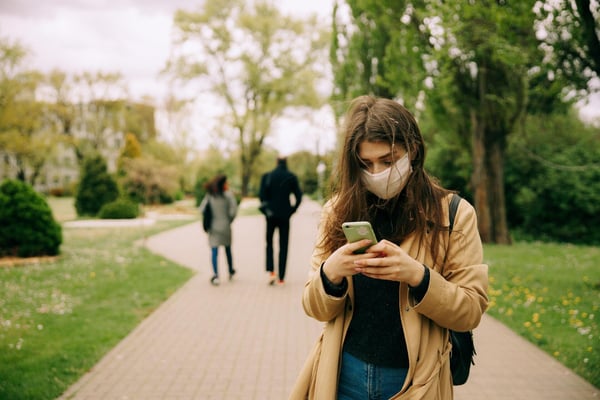 Scheduling Attendance with Visitu SafeCampus
The traditional call-ins to school by parents can be a hassle and time consuming for the school's receptionist. Instead, parents can easily use the Visitu mobile app to schedule the late arrivals, early dismissals, and absences of a student. This will reduce front office manual work and allow parents to communicate efficiently while also helping with social distancing for the staff.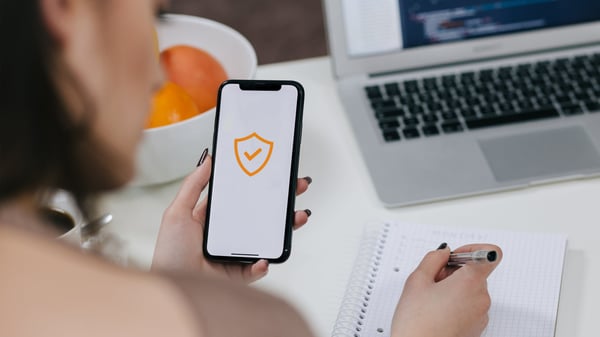 Student Check-In and Check-Out with Visitu SafeCampus
Through this time of blended learning and in-person learning, there is bound to be the coming and going of students in and out of campus. With the Visitu mobile app, parents receive notifications alerting them of when their child leaves and arrives on campus. This will help ease the worry of where their child is throughout the day. These notifications will ensure the safety of your campus and can be seen on a real-time dashboard for the front office to monitor and confirm if a parent calls in to double-check the whereabouts of a student.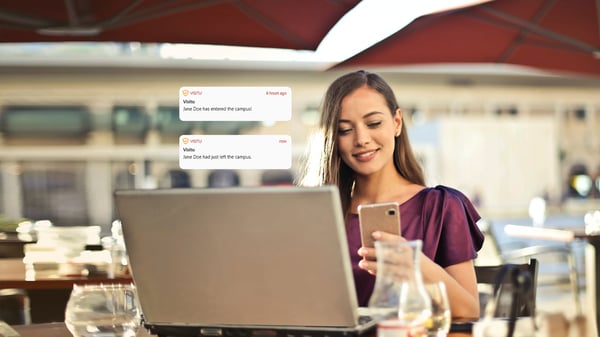 Campus Emergency Notifications with Visitu SafeCampus
Working with the I Love U Guys Foundation, Visitu SafeCampus Emergency Management allows for the school to implement standard response protocol and notifies students, parents, and staff of weather events, fires, accidents, intruders, and other threats to student safety. This additional paid feature will allow for a unified response and alert all necessary parties to ensure that the correct procedures are followed.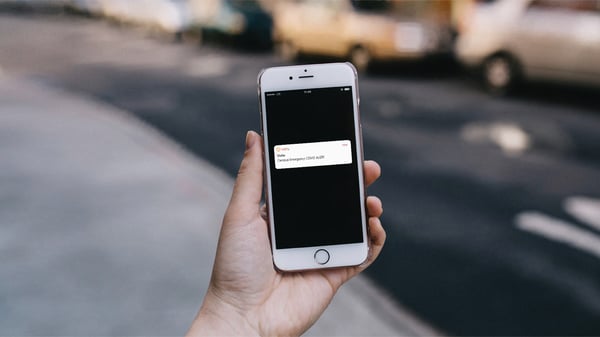 In summary, guaranteeing prompt and effective communication between the school and parents is essential during COVID-19 policies. With hybrid scheduling, it is important to implement a resource that allows for swift communication with parents without overworking your staff and ensuring that parents receive all essential school communication.
Visitu SafeCampus Software gives your school community the tools to simplify your Student Management. Improving your student management starts with a conversation. Schedule a demo to see how easy Visitu is to implement and start protecting your students today!
-->